Money is a God-given gift that's meant to be stewarded . . . not stressed over! That's why you need to take back control of your money. And with a practical plan, you can. How? We're giving you (yes, you!) a free membership to Ramsey+, the plan that will help you do things like pay off all of your debt, have cash on hand for emergencies, save your money, and build wealth for the future you want. It's time to learn how money actually works and start stewarding it the way God wants you to. Start your free Ramsey+ membership today!
To get started, click here: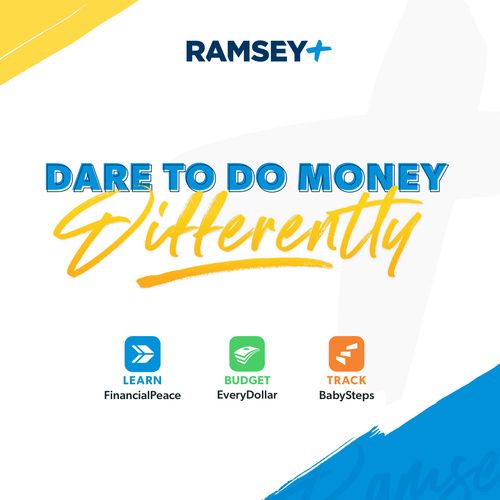 God cares about what we do with our money because He cares about every aspect of our lives. Together, let's learn how to get out of debt (for good!) and manage our money the way God wants us to.
Join us with the Dave Ramsey Jumpstart Class on May 16th from 2pm-5pm to jumpstart your financial freedom and learn more about the Ramsey + site.
We will also host Financial Peace University beginning May 23rd-July 18th. These Sunday night in person classes will teach you how to manage your money and apply Biblical principles to achieve financial freedom.
Please sign up at the welcome center or call the church office at 754-0424.
Financial Coaching
with Trevor Nelson
Money is one of the leading causes of stress, anxiety, and divorce. And that's before you throw COVID-19 into the mix. Many people have been laid off or furloughed and don't know what to do. Some are just struggling with the amount of uncertainty in the world. Trevor became a Dave Ramsey Master Coach so that he could help people with everyday finances. While there are a few new wrinkles, given the situation, the principles are the same. If you are struggling at all right now financially, please call Trevor Nelson at (307)202-1665 he would love to help you get through it.